Skip to Main Content
It looks like you're using Internet Explorer 11 or older. This website works best with modern browsers such as the latest versions of Chrome, Firefox, Safari, and Edge. If you continue with this browser, you may see unexpected results.
Difference between the Internet and the World Wide Web
How Google Search Works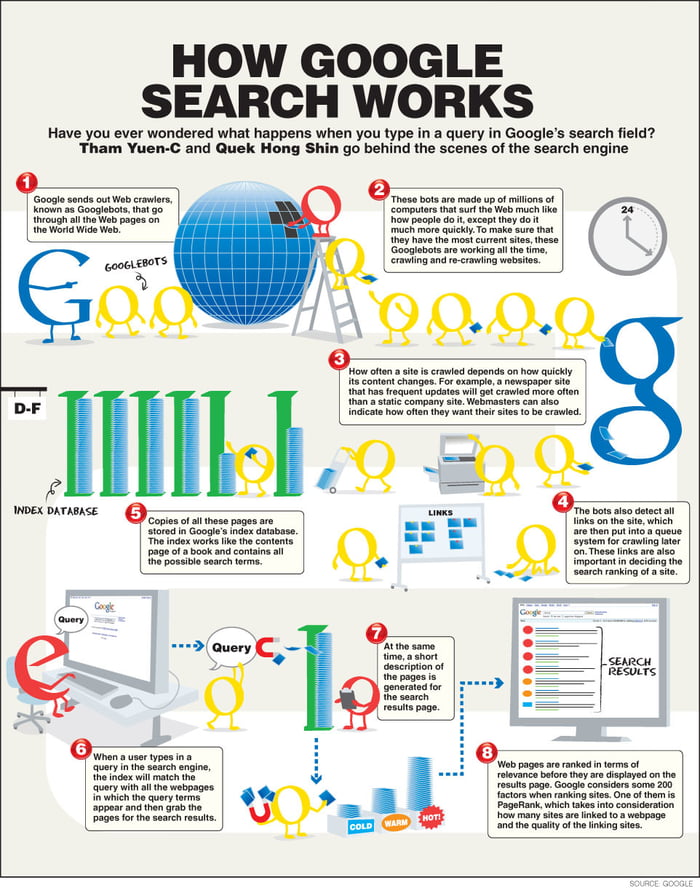 A Note From Your Librarian......
"Google can bring you back 100,000 answers. A librarian can bring you back the right one." - Neil Gaiman
How Search Works (Part Two)